Project :

sustainable journey: Germany - Agadir with vegetable oil
The starting point

As beeing speaker to the 2009 International Conference on the Integration of Sustainable Agriculture and Rural Development in the Context of Climate Change, the Energy Crisis and Food Insecurity" in Agadir I decided to go there in a sustainable way. My diesel motorbike passed the first tests running longer journeys and with greenBull I got a partner enterprise who carries out the conversion to vegetable oil. So I developed the following project:
Traveling to the conference using vegetable oil (via Genua - ferry to Tanger back via Spain and France) and visiting and promoting as many Renewable Energy Projects as possible on my way.

I am back home meanwile and the whole adventure will be published book:
It can be ordered per e-mail at: a-deuker@green-ideas.eu for 30.-¤ in Germany
and 35.-¤ for the rest of the world.
After the command it will be produced handmade by myself.

And for those who are even more courious:

Dates of Presentations:

Horizons unlimited: Seventh Deutschland Travellers Meeting
Oct 13-16, 2011
Gasthaus "Zur Schneeburg"
69509 Ober-Liebersbach
N49 36.422
E8 42.421
Motorbike:
MZ TS 250/1 Bj. 1977
sidecar: MZ Super Elastik 1968
motor: Ruggerini MD 191 Diesel
DI, 851 cc 14 KW 3600 rpm
gearbox: Enfield 4 speed
primary drive: dry clutch and Gates belt
fork: earls fork Walcher modifiedt

The projekt is under the patronage of:
Mrs. Irm Pontenagel managing director of Eurosolar e.V.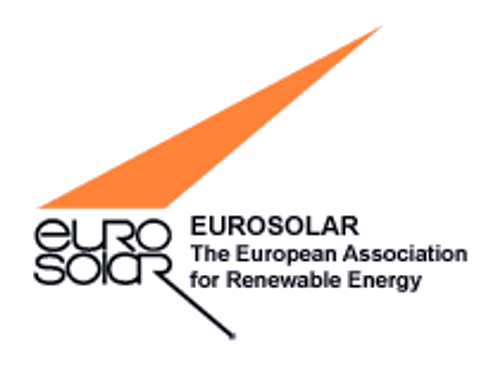 Presence in the media and in the internet:
Print media:


Schlitzer Bote; 11. Jul. 2009
Wetterauer Zeitung; 14.Jul. 2009
Gießener Allgemeine Zeitung; 14.Jul. 2009
Alsfelder Allgemeine; 14. Jul. 2009
Motorrad Gespanne
Wetzlarer Neue Zeitung; 24.Okt. 2009
Gießener Anzeiger; 03. Nov. 2009
Die Rheinpfalz; 3. Nov. 2009
Internet
https://ec.europa.eu/environment/ecoap/about-eco-innovation/policies-matters/eu/370_en

http://2009-international-conference.synthasite.com/

http://congres-international-2009.synthasite.com/
Blog four languages:
https://www.tumblr.com/blog/mz-851diesel
http://movegreen.de/de/blogs.html
Blog german:
http://dieselkrad.info/forum/index.php?t=msg&th=144&start=0&S=b377bf489727ebe9f66a6dccbe10816d
http://mz-forum.com/viewtopic.php?f=60&t=16342
Blog french:

http://blogs.motomag.com/allemagne-agadir-ecolo/

Project presentation:

http://d4ylightblog.de/wp/?paged=7

http://www.ae-africa.com/read_article.php?NID=1295
http://www.motorrad-gespanne.de/

http://www.manyone.net/Agadir_Conference_2009/blogs/
http://www.aquaterre.info/html/forum.html
http://www.xing.com/ different groups

http://forum.dreiradler.org/viewtopic.php?t=5610
http://news.cleantechies.com/ at http://news.cleantechies.com/2009/06/17/bioenergy-promotion-tour-sustainable-journey-germany-%E2%80%93-agadir-with-vegetable-oil/
http://www.royal-enfield-forum.de/viewforum.php?f=19
http://www.suckindiesel.com/thingy/viewtopic.php?f=4&t=940
http://fmso.de/forum/messages/415602.htm