I'm looking for a new employment and can offer you

ˇ sound management skills in industrial context

ˇ ten years of R&D record in diverse university projects

ˇ international experience

ˇ social and environmental commitment



fields of competence



Agriculture
Renewable Energies

Environment
International Collaboration

Contact:
Arno Deuker
a-deuker@green-ideas.eu
+49 174 3875079
the project:

Renewable Energy Promotion Tour:

From Giessen To Agadir with a vegetable oil driven motorcycle

is now finished and I am willing to present the tour and intention upon request.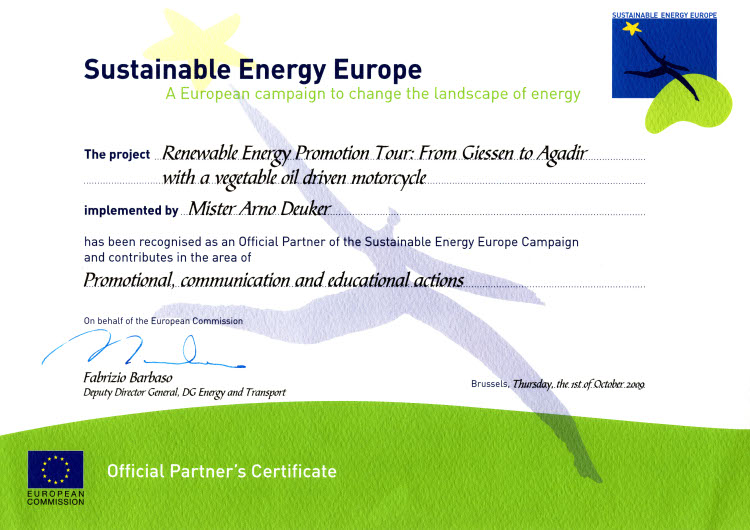 about one year after the return of my "ecologic adventure " finally the book is quite ready:
about 19 x 23 cm 48 pages screwed together between aluminum bars.
It can be ordered per e-mail at: a-deuker@green-ideas.eu for 30.-¤ in Germany
and 35.-¤ for the rest of the world.
After the command it will be produced handmade by myself.